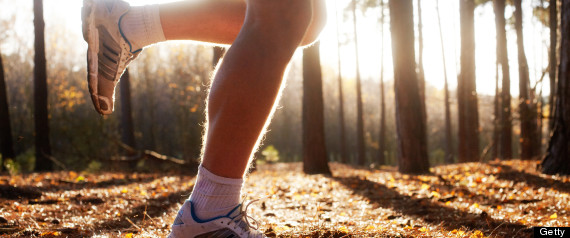 Credit: http://i.huffpost.com
Small study found it helped even if no other lifestyle changes were made.
Moderate-intensity exercise reduces fat stored around the heart, in the liver and in the abdomen of people with type 2 diabetes mellitus, even in the absence of any changes in diet, according to a new study.
Type 2 diabetes occurs when the body does not produce enough insulin, a hormone that regulates the movement of sugar into the cells, or when the cells resist the effects of insulin. The disease can lead to a wide range of complications, including damage to the eyes and kidneys and hardening of the arteries.
Exercise is recommended for people with diabetes, but its effects on different fat deposits in the body are unclear, according to the study's senior author, Hildo J. Lamb, M.D., Ph.D., from the Department of Radiology at Leiden University Medical Center in the Netherlands.
The Dutch researchers conducted MRI exams of 12 patients with diabetes before and after they did six months of moderate-intensity exercise. Each week, the participants, who were an average age of 46, exercised between three and a half and six hours a week during two endurance and two resistance training sessions.The six-month exercise program ended with a 12-day trekking expedition
There were no changes in the participants' heart function at the end of the exercise program. But they did have significant decreases in the amount of fat in the abdomen, liver and around the heart, all of which have been shown to be associated with increased risk of heart disease.
"In the present study, we observed that the second layer of fat around the heart -- the pericardial fat -- behaved similarly in response to exercise training as intra-abdominal, or visceral fat. The fat content in the liver also decreased substantially after exercise," Lamb said.
He said these exercise-related fat reductions in the liver are particularly important to people with type 2 diabetes, many of whom are overweight or obese.
The liver plays a central role in regulating total body fat distribution.
Therefore, reduction of liver fat content and visceral fat volume by physical exercise are very important to reverse the adverse effects of lipid accumulation elsewhere, such as the heart and arterial vessel wall.
###
The study has been published online June 25, 2013 in the journal Radiology:
Jonker JT et al.
Exercise and Type 2 Diabetes Mellitus: Changes in Tissue-Specific Fat Distribution and Cardiac Function.
Radiology. doi:
10.1148/radiol.13121631
More information