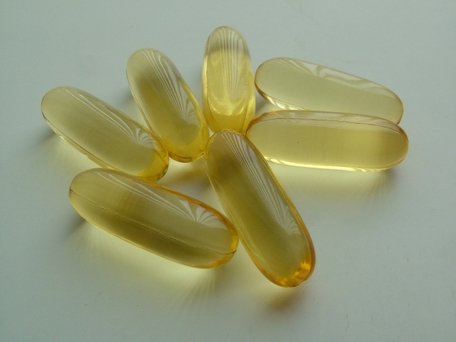 Results from a new dietary intervention study indicate that by a selection of food products you can obtain a tangible reduction of the risk of type 2 diabetes and cardiovascular diseases.
The test products were included in a food portfolio based on different food concepts with expected beneficial effects on risk factors of metabolic syndrome, i e type 2 diabetes, cardiovascular disease and obesity. Food that in different ways might subdue the low-grade inflammation, the key factor in developing metabolic syndrome, was selected. Examples of food concepts that were included in the study are antioxidants, low GI food, wholegrain products and probiotics. The portfolio included, among others, food with slow carbohydrates, viscous dietary fiber, soy protein, oily fish, blueberries, almonds, cinnamon and vinegar.
Instead of studying each food concept separately they were combined in the same test diet with the aim to achieve, if possible, a more significant reduction of the harmful inflammation.
Such a synergetic conception concerning food with focus on anti-inflammatory qualities is new – and resulted not only in moderate levels of inflammatory markers but also attenuated a number of other risk factors for the metabolic syndrome and improved cognitive performance.
The study has been carried out at Antidiabetic Food Centre at Lund University. The intervention included 44 healthy overweight adults. During periods of four weeks they were eating the especially designed food portfolio and a reference diet with low content of the components or qualities that characterized the food portfolio. Some products in the food portfolio are not yet available on the market as they were developed for the study. A number of different risk markers were registered before and after the end of the two test periods.
The results show that the food portfolio significantly reduced inflammation. Furthermore, LDL-cholesterol was reduced by 33%, blood triglycerides by 14%, blood pressure by 8 % and a thrombotic risk factor by 26 %. In addition, the subjects' cognitive functions were improved after the food portfolio compared with the reference food.
- The results are beyond expectations! I would like to say that there is no former study with similar effects in healthy volunteers. Our effects hit broadly on risk parameters and we have shown that by the means of food you can improve cognitive functions, says Inger Björck, professor in food related nutrition, who has been leading the study. The study has been carried out within the Antidiabetic Food Centre of Lund University, of which Inger Björck is the director.
- Our purpose was to find out which preventive effect can be obtained on established risk markers by combining food concepts with an expected positive impact on inflammation. Inger Björck emphasizes that the study has a politically explosive power
- We hope that these results on healthy subjects will inspire more intense preventive efforts in society.
It is not possible to tell precisely which food factors have greater or lesser impact on the research results.
- That's the point. We believe in the idea of combined effects. Drug or specific products with health claims affect only one or maybe a couple of risk factors. By a combination of food you can in a simple and striking way affect many risk parameters simultaneously explains Inger Björck.
Source: The ANTIDIABETIC FOOD CENTRE