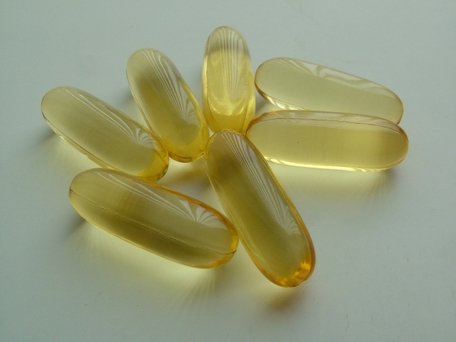 Memory loss, dementia and the development of Alzheimer's disease are prominent health concerns for older individuals
DHA is the principle omega-3 fatty acid in the brain. It is well known that that low DHA levels are associated with cognitive decline in healthy elderly and Alzheimer's patients, and high DHA levels help reduce the risk of Alzheimer's disease.
The "Memory Improvement with Docosahexaenoic Acid Study" (MIDAS) was a randomized, double-blind, placebo-controlled study to evaluate the effects of DHA -- the principle omega-3 fatty acid in the brain -- on improving cognitive functions in healthy older adults with age-related cognitive decline.
485 subjects, aged 55 and older were randomly assigned 900 mg/d of algal DHA orally or a placebo for 24 weeks.
The study found that DHA taken for six months improved memory and learning in healthy, older adults with mild memory complaints.
These findings underscore the importance of early DHA intervention. While the MIDAS study focused on a population of healthy adults with age-associated memory impairment, a study recently published in the Journal of the American Medical Association (JAMA), conducted in a population that had previously been diagnosed with Alzheimer's disease, did not indicate DHA provided a statistically significant benefit to cognitive function. Joseph Quinn, lead author of the JAMA study, also highlighted that their results may have been different had DHA been administered before the participants' disease progressed.
This is indeed very encouraging news for those of us who are concerned about maintaining memory.
Journal References:
Karin Yurko-Mauro, Deanna McCarthy, Dror Rom, Edward B. Nelson, Alan S. Ryan, Andrew Blackwell, Norman Salem Jr., Mary Stedman. Beneficial effects of docosahexaenoic acid on cognition in age-related cognitive decline. Alzheimer's and Dementia, 2010; 6 (6): 456
Quinn JF, Raman R, Thomas RG, Yurko-Mauro K, Nelson EB, Van Dyck C, Galvin JE, Emond J, Jack CR Jr, Weiner M, Shinto L, Aisen PS. Docosahexaenoic acid supplementation and cognitive decline in Alzheimer disease: a randomized trial. JAMA. 2010 Nov 3;304(17):1903-11.
Randomised Double-Blind, Placebo-Controlled Study: A study in which people are allocated at random (perhaps by flipping a coin) to receive one of several clinical interventions. One of these interventions is the standard of comparison or control. The control may be a standard practice, a placebo ("sugar pill"), or no intervention at all and neither the researchers nor the participants know which is which until the study ends (they are thus both "blind").
Randomised double-blind, placebo-controlled study seek to measure and compare the outcomes after the participants receive the interventions. Because the outcomes are measured, randomised double-blind, placebo-controlled studies are quantitative studies.
BiO-LiFE Salmon Oil 1000mg Vegicaps® supplies 120mg DHA per capsule
Pristin Omega-3 supplies 264mg DHA per capsule