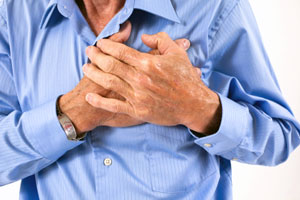 Credit: img2.timeinc.net
This energy-boosting supplement could HALVE the number of deaths from heart failure
Regular doses of the dietary supplement Coenzyme Q10 cut in half the death rate of patients suffering from advanced heart failure, in a randomized double-blind trial presented recently at the annual meeting of the Heart Failure Association of the European Society of Cardiology, in Lisbon, Portugal.
Researchers also reported a significant decrease in the number of hospitalizations for heart failure patients being treated with Coenzyme Q10 (CoQ10).
About 14% of patients taking 100 milligrams of CoQ10 three times a day suffered from a major cardiovascular event that required hospital treatment, compared with 25% of patients receiving placebos.
In heart failure, the heart becomes weak and can no longer pump enough oxygen- and nutrient-rich blood throughout the body. Patients often experience fatigue and breathing problems as the heart enlarges and pumps faster in an effort to meet the body's needs.
Coenzyme Q10 occurs naturally in the body. It functions as an electron carrier in cellular mitochondria (the cell's "powerhouse") to help convert food to energy. It also is a powerful antioxidant, and has become a popular over-the-counter dietary supplement.
"CoQ10 levels are decreased in the heart muscle of patients with heart failure, with the deficiency becoming more pronounced as the severity of their condition worsens," said lead researcher Svend Aage Mortensen, a professor with the Heart Center at Copenhagen University Hospital, in Denmark.
"CoQ10 is the first medication to improve survival in chronic heart failure since ACE inhibitors and beta blockers more than a decade ago and should be added to standard heart failure therapy," Professor Mortensen added.
While randomized clinical trails are considered the "gold standard" of studies, because this new study was presented at a medical meeting, the data and conclusions should be viewed as preliminary until published in a peer-reviewed journal.
Visit the U.S. National Heart, Lung, and Blood Institute to learn more about heart failure.